Previous: Quotes du jour (287)
A day without art (Tuesday in Pasadena)
Post #1192 • June 12, 2008, 1:48 PM • 26 Comments
In what turned out to be one of my less intellectually rigorous performances, we went up to the Norton Simon Museum on Tuesday. When I called ahead I reached the gentleman who was trying to fix the museum's phone system. He said to call back in the afternoon, but we sauntered up from south OC to Pasadena anyway. Sadly, the Norton Simon is closed on Tuesdays. So is the Pacific Asia Museum. Ditto the Pasadena Museum of California Art. If only there was a website where you could easily find information on exhibition spaces in Los Angeles County! Like I mentioned, it wasn't one of my brighter moments.
Fortunately, Supergirl doesn't reconsider our marriage when these kinds of things happen, but I thought that some shopping along Colorado Avenue was the least I could offer to make up for it. Here's my beloved trying out some fragrant goo at Lather: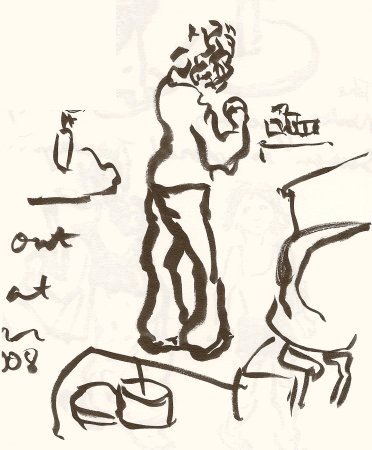 Then we ventured into Urban Outfitters and she disappeared into the racks.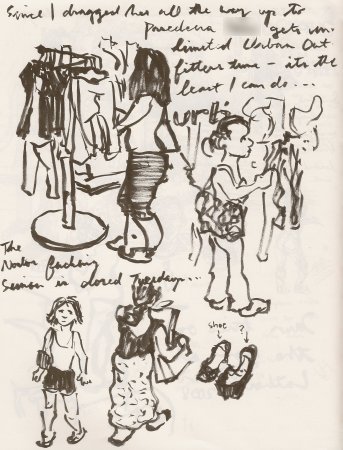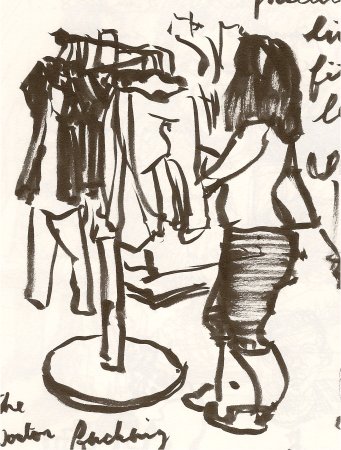 One tiny woman was carrying a purse big enough to hold a family of terriers.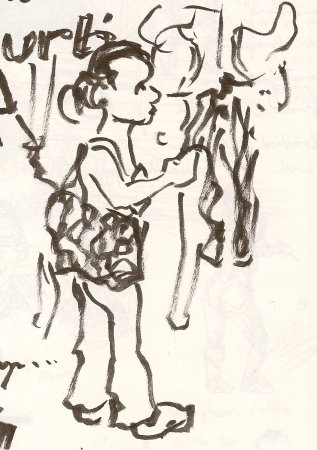 I discovered that I don't know what womens' shoes look like.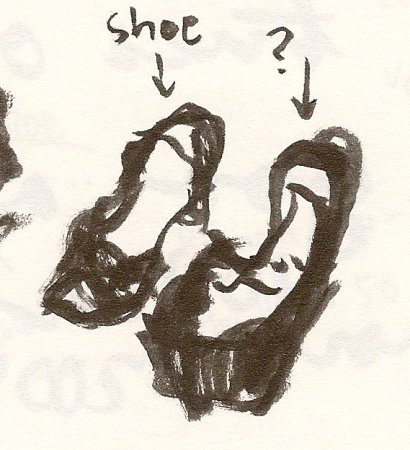 Update: Forgot one.