Vermont
Post #993 • April 23, 2007, 5:21 PM • 4 Comments
First stop: the Olitski warehouse in Marlboro. Lauren Olitski kindly let us in and chatted about the work with us. Here's a long shot of the main exhibition wall and a closer view of a recent painting.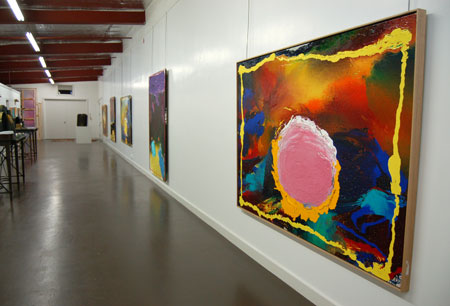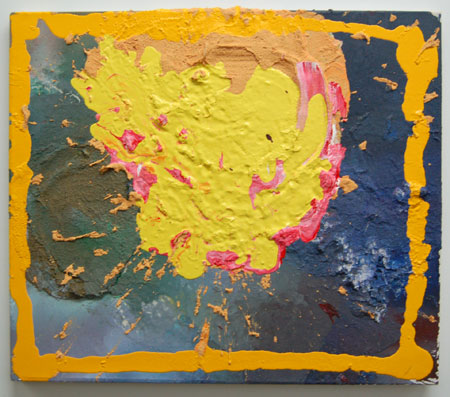 Lauren had some of her own works in the space. These are about to get shipped off for a show with Jim Walsh at Sideshow Gallery in Williamsburg.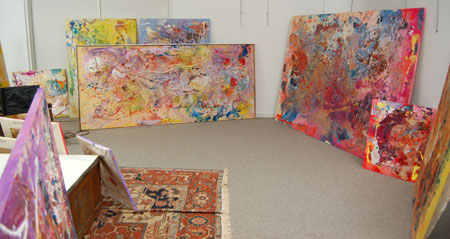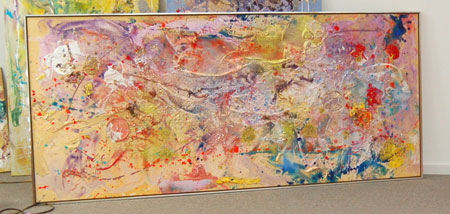 Next day, the Vermont Studio Center in Johnson. This was fun: currently in residence is Yachu Kang, whom I met in Taiwan while we were in residence at Stock 20. At the time, I commented that upon looking at her work, I thought about how well she would hit it off with Frances Trombly (see link). In one of those karmic deals, Frances was in residence at the VSC last month, and while in Yachu's studio, it dawned on her that this was that Taiwanese artist I had mentioned on the blog. Eventually, everything that is supposed to happen, happens.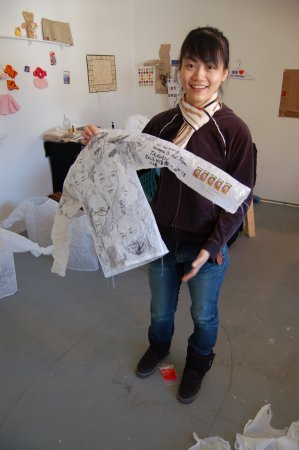 Last stop: the Ben & Jerry's factory in Waterbury. And there was great rejoicing.