Previous: casa lin, pulse, cars and fish (11)
must not make nada in spanish joke
Post #677 • December 3, 2005, 6:47 PM • 16 Comments
NADA wasn't a disappointment because three different people told me that it was awful. I'll admit that not much jumped out at me. Now, the people were beautiful.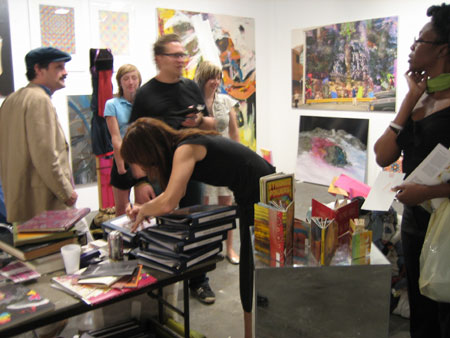 The art, not so much so, but I found a few things. Fergus Feehily at Green on Red Gallery: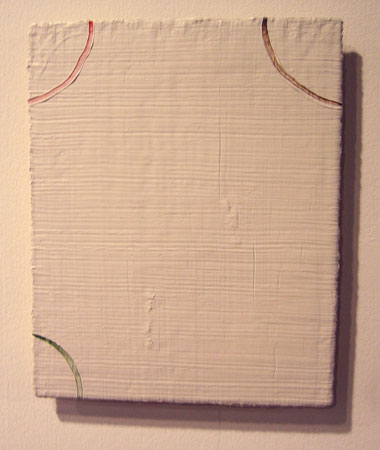 Matthew Brannon at David Kordansky: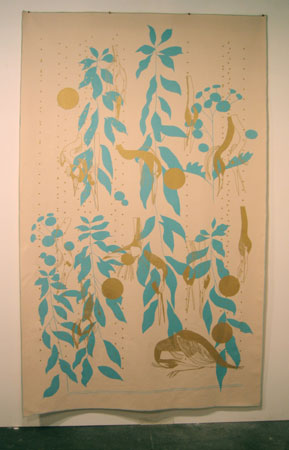 Josh Smith at Catherine Bastide: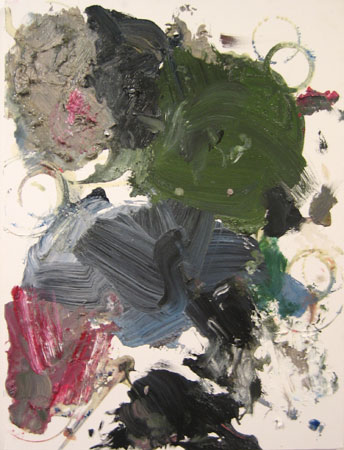 Otherwise, this event characterized NADA well: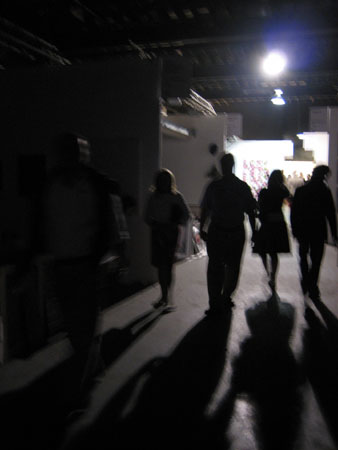 Power outages plagued the first day and started up again in my presence. Despite all the effort, there just wasn't enough juice to light up the place.